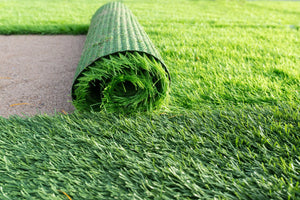 Any bin with Synthetic Grass will need to be booked on the Telephone 1300 872 642.
Due to the enormous variation in weights of the loads:
Our fees are as worked out as follows:
- Customer pays Tipping Rate by the Tonne ( you will be sent a copy of the weigh bridge docket) Current rate $275/tonne till June 30th 2023.
- Customer pays U-Ranga Bins cartage & bin hire fees @ $330.
Please call 1300 872 642 to order your synthetic grass disposal bin.